Today I received two fun things into the mail.
The first was a Christmas gift from the lovely Grey. She sent me an Inglot palette! This was totally sweet of her.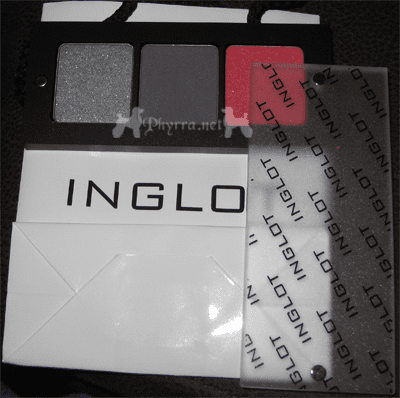 From Left to Right:
Inglot AMC Shine 36, which appears to be a shimmering grey shade to me.
Inglot Matte 376, which is a deep cool matte grey to me.
Inglot 495, which is a red (maybe leans slightly red-coral?) with gold iridescence to me.

The textures are lovely!
Next, my order from Silk Naturals arrived.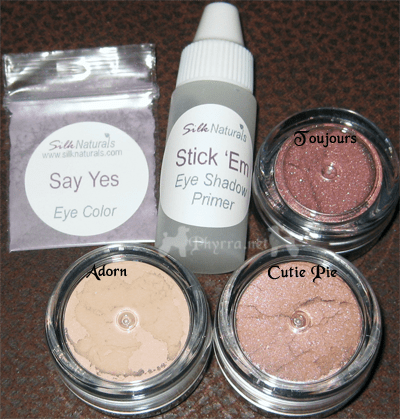 I purchased their new primer (to review), as well as Adorn & Cutie Pie. I received a sample of Say Yes, and Toujours was a free gift with purchase.



Adorn – BE Au Natural clone, tan with iridescent violet highlights
Cutie Pie – a light tan suede with pink interference
Say Yes – a nearly matte medium deep purple
Toujours – pink iridescence on a light burgundy base
I think Toujours is the prettiest gift with purchase color I've seen released. I really like Adorn and I LOVE the texture of Cutie Pie.
Also, I was impressed with how fast Silk Naturals shipped things out! I placed my order on Thursday and it was here today (Monday).
I'm looking forward to playing with Inglot 495, as well as Adorn & Cutie Pie!
Have you tried Inglot? What do you think? How about any colors from the new Silk Naturals releases? What do you think of the suede texture?